The Acura RLX Sport Hybrid has arrived on the lot at your premier Acura dealership serving Hoboken. Acura has developed the most powerful and technologically advanced performance sedan ever built. Acura advanced the Hybrid by building a unique three-electric motor system to improve engine running power and mobility.
The improved technology takes the new Acura model to a new level of sophistication. In fact, the 2014 RLX has a 310-hp V-6 engine, Precision All-Wheel Steer system and Jewel Eye LED headlights.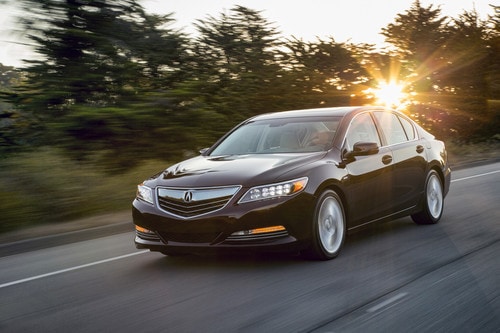 The electric motors produce 100% of their torque when engaged. Gasoline engines cannot even compare to the high efficiency of the launch acceleration in this newer automobile.
The RLX Sport Hybrid would be an excellent car for city or country driving. When facing a short onramp or rush hour traffic, the gasoline engine and all three electric motors work cohesively. Also, the fuel economy is particularly impressive in city driving due to its advanced system and higher miles per gallon compared to a single gas engine.
Most Advanced Hybrid on the Market
Our Acura dealer serving Hoboken is proud to introduce the RLX Sport Hybrid as one of the most advanced hybrid vehicles on the market. The Acura RLX Sport Hybrid is expected to have best-in-class EPA fuel economy ratings of 20/31/24 mpg city/highway/combined. This four-door, all-wheel drive sedan is one of the most complex hybrid vehicles on the market.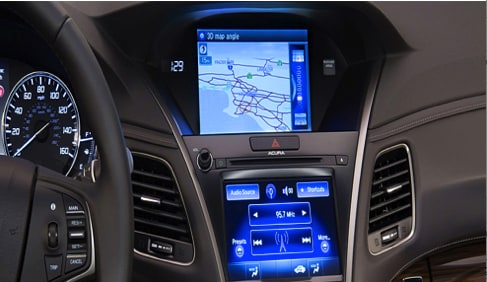 The powerful front electric motor provides high acceleration, as well as fuel efficiency at low speeds. Navigating a crowded parking lot or driving through town, the two rear electric motors can smoothly propel the wheels. The two electric motors drive in unison during low-speed cruising and hard acceleration. Advanced engineering proves this automobile will take you places safely and efficiently.
The Acura RLX Hybrid Sport is available at your proud Acura dealership serving Hoboken. Please call us at (877) 233-6222 and we would be happy to help you or answer any of your questions.
For more information, visit our sales location: 171 Route 17 Rochelle Park, NJ 07662.
If you would like more information on our services, locate us at: 247 W. Passaic Street Maywood, NJ 07607.